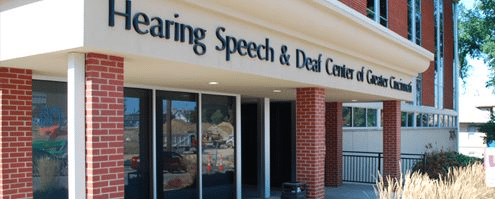 Hearing Speech + Deaf Center provides a barrier-free, inclusive, and nurturing environment for anyone seeking to overcome obstacles regarding speech, language, literacy, hearing, or deafness.
Our History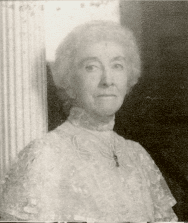 The Center was founded in 1925 as the Cincinnati League for the Hard of Hearing by Mrs. Anna Pattison, a former Ohio First Lady. Like similar leagues throughout the country, volunteers ran programs which were primarily social and recreational in nature. As persons with hearing loss were quite marginalized in society at that time, the Center filled a real community need. As service men returned home from WW II with noise induced hearing losses, there was a proliferation in the development of academic and rehabilitative/service programs and the field of Audiology was born.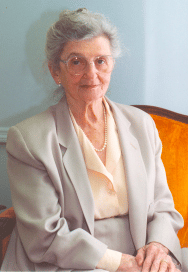 In Cincinnati the impetus for initiating professional service delivery for those with speech and hearing problems came from Dr. Jean Rothenberg. Following the birth of her children, Jean suffered a hearing loss and made it her life's work to help people obtain the communication care that she was unable to find in Cincinnati.
By traveling to other cities, Jean studied with professionals at the Cleveland Hearing & Speech Center and apprenticed with Mary Whitehurst in New York City. Upon her return to Cincinnati, Jean increased her collaborative efforts with the League in order to open a professional Center in her own city. In 1950, the Cincinnati Speech and Hearing Center was open for business. At that time, the Center opened with several initiatives including speech and hearing rehabilitation, support of professionals in speech and hearing, enlightenment of the public to promote hearing conservation, and whatever else would be necessary to advance the general purposes of all these. In 1999 the name changed again, and today's Hearing Speech + Deaf Center reflects our full constituency.
Jean W. Rothenberg, the modern day founder of Hearing Speech + Deaf Center died May 17, 2007. Jean was a spunky, determined woman. She was a pioneer. She was well loved and is sorely missed.
Our Values
To promote self-reliance and self-sufficiency
To provide client-centered and family-centered state-of-the-art services and products
To provide equal access to our service for all members of the community
To conduct ourselves with integrity, a high degree of professionalism, and business ethics
To embrace diversity
To support and respect an individual's choice of communication mode
Our Mission
To empower individuals and families with successful communication tools and opportunities through advocacy, excellence, and inclusion.
Our Vision
To be the community leader in providing access to all people to realize their full communication potential.