Some common speech disorders we treat at HSDC include but are not limited to: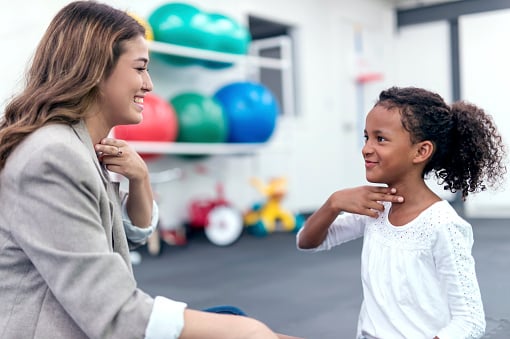 Apraxia: A neurological disorder that affects the brain pathways involved in planning the sequence of movements involved in producing speech. 
Articulation disorders: Difficulty pronouncing sounds in speech.
Dysarthria: Difficulty in speech due to weakness of speech muscles. This could be either a developmental problem or acquired due to medical conditions.
Fluency disorders: Interruptions in the flow of speech. Stuttering is the most common fluency disorder. 
Speech delay: Difficulties keeping up with speech and vocabulary skills because of developmental delay, hearing loss, neurological disorders or other conditions. 
Voice disorders: Concerns with pitch, volume, resonance or voice quality.
Call Hearing Speech + Deaf Center at
(513) 221-0527
for more information or to schedule an appointment.