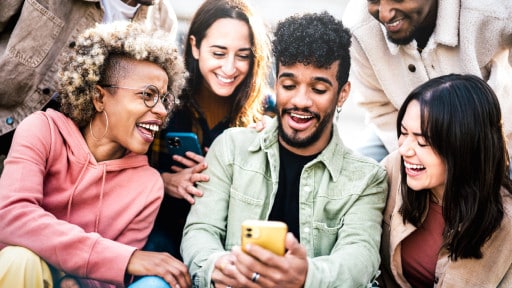 Wall Street Journal recently reported on a May survey of 1200 Americans who use captioning for videos. The results are surprising to some.
WSJ: "In a May survey of about 1,200 Americans, 70% of adult Gen Z respondents (ages 18 to 25) and 53% of millennial respondents (up to age 41) said they watch content with text most of the time. That's compared with slightly more than a third of older respondents, according to the report commissioned by language-teaching app Preply."
Automatic captioning helps increase access. Closed captioning with text in the same language as the audio has long aided people with deafness or hearing loss. The survey results show younger adults view videos with captions more often than older generations, despite more hearing problems among the older group.
Voice-to-text applications proliferated after COVID-19, aided by developments in artificial intelligence, and popular technology adopted by younger adults (TikTok and streaming services like Netflix) use text to add entertainment value to videos, according to the WSJ report.
Link to WSJ report here.