Click here to enroll your children birth to age 5 in Ohio Governor's Imagination Library.
Ohio First Lady Fran DeWine first fell in love with Dolly Parton's Imagination Library when she saw its impact on some very special little ones: her grandchildren.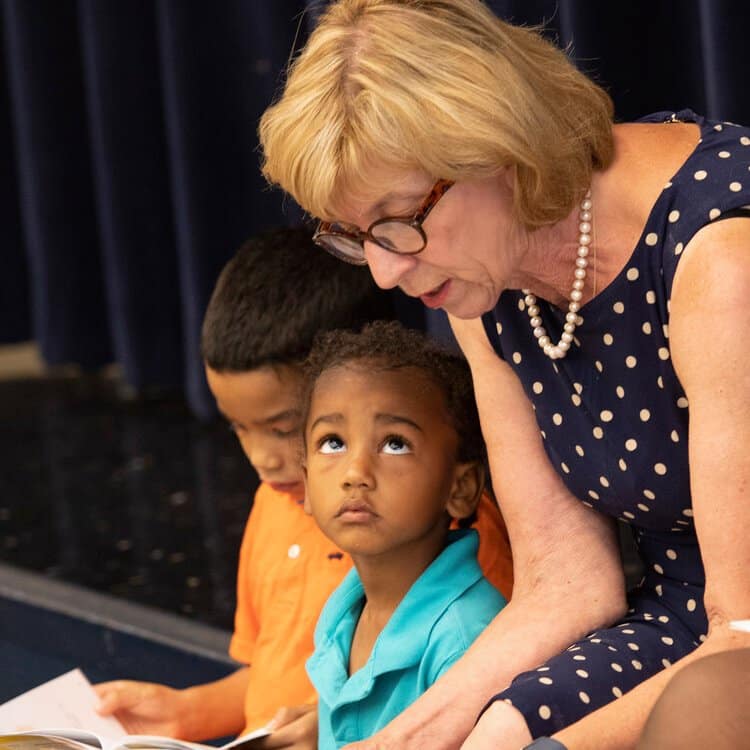 Ohio First Lady, Fran DeWine, reading to young children.
"I was visiting my daughter and grandchildren and got to see their Imagination Library books arrive in the mail," recalls Mrs. DeWine. "The kids were so excited, immediately saying, 'Grandma, read me the book! Read me the book!' That introduced me to the program, which at the time, was only in a few Ohio counties." She was so taken with the program that she visited the Greene County Public Library to find out how it worked. "I thought, if we can do this in Greene County, we can do this in other places too. I want every child in Ohio to have access to these books and to have the advantages literacy brings," says Mrs. DeWine.
Mrs. DeWine saw the impact these books were having on her own family and their community and wanted every child across Ohio to have that same opportunity.
The Ohio Governor's Imagination Library was founded in 2019 with financial support from the Ohio General Assembly and affiliates across the state. The program was initially only available in several counties, but became a statewide program by November 2020. All kids between birth and age 5, regardless of where they live in Ohio, are eligible to be enrolled in the Ohio Governor's Imagination Library.